Arlee Bird @
Tossing it Out
Ninja Captain Alex J. Cavanaugh
Jeremy @ Hollywood Nuts
Nicole Ayers @ The Madlab Post
Author Stephen Tremp
Heather M. Gardner
AJ Lauer
Pam @ An Unconventional Librarian
Matthew MacNish @ The QQQE
Zalka Csenge Virág @ The Multicolored Diary
S. L. Hennessy @ Pensuasion
C. Lee McKenzie @ The Write Game
Joy Campbell @ The Character Depot
Susan Gourley @ Susan Says
John Holton @The Sound of One Hand Typing
Lisa Buie-Collard, Author

Owen Sage is the emblematic college freshman at Easton Falls University. With all the worries about his first year in college, he was not prepared for what would happen next. His way of life was flipped upside down when he mysteriously crossed into another dimension, into the beautiful land of Everville. His excitement was abruptly halted when he discovered that there was a darkness forged against both the natural world, which he knew well, and the new land which he discovered, Everville. He must devise a plan to save both worlds while joining forces with the race of Fron and The Keepers, whom both harbor hidden secrets he must learn in order to gain power over the evil that dwells in The Other In Between. With a race against time to save both worlds, his short time at Easton Falls did not quite prepare him for the evil, dark forces he must fight in order to conquer The Other In Between.
REVIEW:
Owen Sage is transported to a place called Everville, which is neither here or there, when he has an accident and hits his head.
When he regains consciousness, he is left with feelings that what took place in his blackout did actually happen and begins a journey of discovery supported by his two friends Anika and Dante.
At the beginning of this story, I was confused and did not understand what was going on, but I persevered and continued reading. To my surprise I became caught up in the fantasy of Owen Sage's struggle to save Everville and the mythical creatures who lived in the dimension.
Roy Huff has written a clever story, where his main character and his two friends are caught between reality and fantasy as they struggle not only to save Everville, but our own world.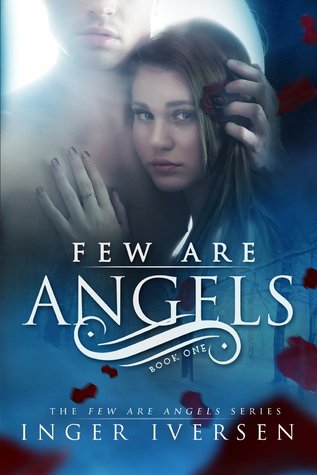 This is an alternate-cover edition for ASIN B0086Z2KT0.

After a fatal hit and run accident, Ella Monroe fears that she's lost more than her beloved parents. Horrifying visions of a past life and a disturbing voice in her head have psychiatric professionals convinced that she's lost her sanity as well. But when Kale—a dark and handsome stranger with a mysterious pastreveals the true meaning of her visions and the tremendous power she wields through them, Ella must come to terms with the devastating truths of her own past, while eluding an ancient Dark Prince who seeks to control not only her future, but all of mankind's, by means of abilities that Ella is only beginning to understand.

Enter the shrouded world of an age old battle between an ancient race known as the Immortals and their bitter enemy Laurent, the so-called Dark Prince, who commands an army of half-breed vampires known as Chorý. Both sides have been desperately searching for the prophesied emergence of the Arc, a clairvoyant with unparalleled power to recall the past and a soothsayer with clear vision into the future.

The Council of Immortals has sworn to protect the Arc, whom they have identified as young Ella Monroe, a college freshman from Virginia living quietly and unaware of her powers or her past. But a renegade Chorý has other plans for the protection of a girl he has loved through the ages. Can Kale convince Ella of who she is, what she is destined to become, and what he once meant to her? Is he truly the best protector to shield the world from the devastating misuse of her powers that Laurent is bent on controlling? Or will the forbidden love they share and Kale's cursed condition as a retched and hated Chorý be used against them both?

This paranormal romance told from the heroine's perspective builds in intensity and intrigue to a finale you won't see coming. Heart pounding action mixed with heartwarming friendships and heartbreaking romance will leave you breathless and begging for more.
REVIEW:
Eloise,
shorened to Ella is an 'Arc' she lives each of her lives being hunted for her visions by a dark force named Laurant, the Dark Prince. With flashes of her past lives and strange happens going on around her, Ella feels a connection to a stranger she finds hidding in her barn, named Kale.
This book is well written and the story is truly interesting as it unravels the questions Ella finds herself asking of the visions she experiences. Not knowing who to trust and what is real, the battle to save Ella from Laurant is taken up by not only Kale, but also her Guardian, Jace, a member of the Council of Immortals.
Few are Angels by Inger Inverseen is a very entertaining read and suitable for Young Adult readers who love reading stories of the battle between good and evil.
by
Zoe Forward
After an unjustified two-century stint in purgatory, Scimitar Magus Dakar returns to the human realm, renewing his eons-old curse. Either he or the woman he loves must murder the other within days of meeting in each new lifetime. To break the vicious cycle, he must kill her before she strikes her deathblow, something he's never done in the past.

Archaeology grad student Shay McGinnis suffers a near-death attack in pursuit of a piece of Scimitar Magi lore. But did the magnificent warrior who pinned her to the wall injure her or the daemon he fought? In her search for answers, she draws the attention of both an ancient evil sorcerer and the warrior Dakar. The attraction between her and Dakar is instant, and for Shay confusing. She wants to be with him, but intuition equates him with death. Not random death. Hers.

Will this be the lifetime they break the curse before they are murdered by an age-old enemy or worse kill each other yet again?
REVIEW:
Egyptology, mugus' and daemons live in modern times, among the human population.
When Dakar finds himself torn from the past into a modern day existence after saving Shay (Shaiani), from a daemon he believes her to be his sole mate.
He connects with the other Scimitars a group of Egyptian imortals protecting mankind from the foces of evil.
Forgotten in Darkness is an action packed tale full of Egyptian mythology existing in modern society. Included with the fighting there is love, friendship and plenty of humour as the Scimitars find their sole mates and battle the Egyptian mythological force now causing havoc on the Earth.
Donate Body to Science. Check.
When seventeen-year-old Kaitlyn checked the box, she never suspected she'd have her life–and her body–stolen from her. She awakens one day in a secret laboratory to discover that her body is now half-robot and is forced to hide her own secret: that she still has human emotions and a human mind. If the scientists who made her find out, they'll erase what remains of who she was.

Kaitlyn finds an unlikely ally in Lucas, a handsome, brilliant scientist who can't get over the guilt he feels knowing she was once a vibrant, beautiful young woman. He never expected a science project to affect him the way she does. As he tries to help her rediscover her past, he finds himself falling for the brave girl struggling to find her place and acceptance between the human and computer worlds.
REVIEW:
Kaitlyn is half human, half machine and resides in a complex run by IFICS. She is unable to recall any memories of her past existence before her accident, but sometimes she has flashes of her past.
Lucas, the young genius who created the technology used on Kaitlyn finds he is infatuated with her.
When the IFICS admisistrator decides to sell her to the highest bidder, Kaitlyn has other plans.
This story is quite different expressing the importance of the human qualities in life - Friendship, Love, Trust and Freedom and is suited to an New Adult Audience. The love affair between Kaitlyn and Lucas is written in good taste and although may upset some peoples scruples, I was not offended.