Arlee Bird @
Tossing it Out
Ninja Captain Alex J. Cavanaugh
Jeremy @ Hollywood Nuts
Nicole Ayers @ The Madlab Post
Author Stephen Tremp
Heather M. Gardner
AJ Lauer
Pam @ An Unconventional Librarian
Matthew MacNish @ The QQQE
Zalka Csenge Virág @ The Multicolored Diary
S. L. Hennessy @ Pensuasion
C. Lee McKenzie @ The Write Game
Joy Campbell @ The Character Depot
Susan Gourley @ Susan Says
John Holton @The Sound of One Hand Typing
Lisa Buie-Collard, Author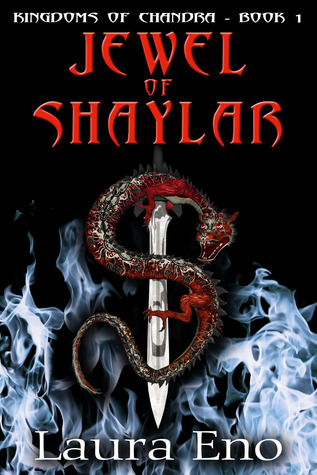 by
Laura Eno
Archaeologist David Alexander investigates the cave where his father disappeared and hurtles into another world, one filled with magic and bizarre creatures. The mad ravings in his father's journals of icemen and dragons may not be fantasies after all.

Convinced his father may still be alive, David begins a treacherous journey to find him and discover a way home. Along the way, he encounters a few unlikely friends. A Dreean warrior, a beautiful thief and a satyr join him as he searches.

David's arrival into this new world sets off an explosive chain reaction of events. Faced with powerful adversaries and few clues, he may not get the chance to rescue his father before disaster strikes, condemning both of them to death. Or worse.
REVIEW:
David, a young archeologist, finds his fathers journal and drops his entire life to chase the answers behind the dig his father went missing on.
He falls when inside a cave his father had marked out in the journal and wakes from unconsciousness to find himself in a magical land, set in a long gone time.
Filled with magic, magical creatures and wizards, this well written story will keep readers enthralled as they venture deeper into this magical world David finds himself in and join him on his journey to discovery.
Junked
I'm Penny. I'm 17-years-old. And for the first time in my life I've met a guy who gets me. I mean really gets me. Sees through me like I'm a pane of cracked glass. And believe me, from the outside looking in, my pane is head-on-collision cracked. His name is Red. I've only just found him. And already some preternatural bitch wants him dead. No. She's not a vampire. My life is nothing if not original. Come closer, I'm not safe anywhere and I need to whisper ... apart from the book's opening pages, this is the only time I get to speak to you directly ... and I'm terrified that the vibe I'm giving off is too sane ... you see, that preternatural bitch I just mentioned has creatures everywhere ... listening. If they discover I haven't fallen out of a crazy tree and hit every branch on the way down, they're going to whisper junk into my head and change me forever. If that happens, who's going to watch Red's back? Look, wherever you are right now on this totally junked planet ... find a way to enter my world and watch my back ... who knows, if you close your eyes tight and SCREAM at your Kindle I might hear you ... then open one eye ... peer around ... the way people are looking at you? ... that's how they look at me all the time ...
REVIEW:
This unusual tale by Boyd Brent reveals a world where beings from another dimension attack the human population causing all the insecurities and mental issues mankind suffers.
A young girl named Penny is aware of them and has named them Junkers, but they are called Preaches. She has an unusual talent to stop the Junkers from killing the people they can't change through a hippie dance and a little mental persuasion using her grandmothers tambourine. She hides from the Junkers by pretending to be a little mental, dressing in goth clothing and wearing unusual face makeup.
In this twisted story, Brent presents the reason mankind is on a downward spiral. It is suitable for an older young adult audience involving torture and death as Penny and her friend Red struggle to stay alive.