Teaser Tuesdays
is a weekly bookish meme, hosted by
of Should Be Reading.
Grab your current read

Open to a random page

Share two (2) "teaser" sentences from somewhere on that page
BE CAREFUL NOT TO INCLUDE ANY SPOILERS!
Make sure that what you share doesn't give too much away!
You don't want to ruin the book for others!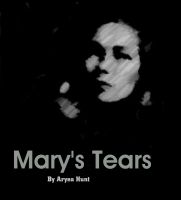 By

Aryea Hunt
http://www.smashwords.com/books/view/281479
BLURB:
Mary has been running most of her life, from her past, from people, from emotional attachment. She has survived much and enjoyed little, now her biggest task is at hand. She must return home to Newfoundland, home to the place where her demons were born, and where her past still has the substance to haunt her.
TEASER:
She remembered the two of them lying side by side on the lawn, chewing on the stems from those trees, staring up at the darkening sky and discussing the day's events. Starry nights that went on forever, with only the sounds of crickets nearby, inspired talk of other worlds and alien races. Peter's imagination was as active as Mary's, and they could talk for hours about the possibilities of their fantasy worlds.
a Rafflecopter giveaway